Hire Our Games For: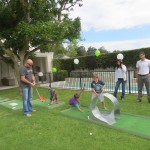 • Birthday Parties ( 2hrs) – Family Games can be hired out for your child"s next birthday party. Parents as well as children can connect and have fun playing our games. All games can be played as team games. Children vs children or adults vs adults. You decide how you want to play.​ Now parents need not be inactive at parties but play right alongside their children.
• School's Extra-murals – Family Games provide weekly games to preschool children. Our lessons are 1/2 to 1 hour long. We have brand new games like laddergolf, cornhole toss, labrinth as well as old favorite games like hopscotch, sack races and egg and spoon races to name but a few. As most children are at risk of spending too much time in front of a screen of computers, TV, or electronic games and cell phones. Our games will get them outside and moving.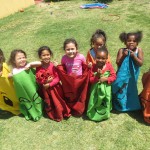 • Corporate events – Corporate Companies, Schools etc can hire our games for end of term or end of year functions. Family Games can be hired for any special event or activity.
• Weddings (specific games) – Weddings are all about having fun! Need games or a party theme for the bridal shower or Jack and Jill? In search of wedding games to play at the reception? Or maybe, you're just searching for some ways to spend the day with your fiancé. We have games that are great weddings, activities, and inspirations perfect for you!
• Fundraising events – When raising money at fundraising events, it is up to the organizer to offer guests' fun and easy games or tactics that will raise money for their non-profit organization. Although totally acceptable, raffles and 50/50 draws are becoming passé. You might want to try something with a little more pizzazz and consider our great games at your next fundraising event!


• Old age home events – Elderly people like to play games almost as much as young children do. Just keep in mind that some of them may not be as active as others, and try to gear your game selection so that everyone has a fair chance. Mind games are a good way to keep the elder person's mind alert and active. Simple hand games can help with arthritis. Whatever games you choose, the key is to make it fun.
• Craft markets etc…